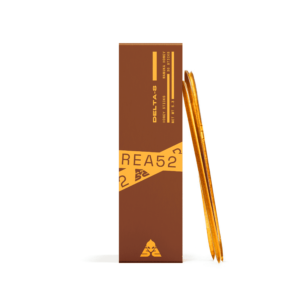 Add to Cart
AREA52 FREE PRIORITY SHIPPING ON ORDERS OVER 110$ A52 FREE PRIORITY SHIPPING OVER 110$ A52 FREE PRIORITY SHIPPING OVER 110$ Alienize your Mind
AREA52 FREE PRIORITY SHIPPING ON ORDERS OVER 110$ A52 FREE PRIORITY SHIPPING OVER 110$ A52 FREE PRIORITY SHIPPING OVER 110$ Alienize your Mind
AREA52 FREE PRIORITY SHIPPING ON ORDERS OVER 110$ A52 FREE PRIORITY SHIPPING OVER 110$ A52 FREE PRIORITY SHIPPING OVER 110$ Alienize your Mind
AREA52 FREE PRIORITY SHIPPING ON ORDERS OVER 110$ A52 FREE PRIORITY SHIPPING OVER 110$ A52 FREE PRIORITY SHIPPING OVER 110$ Alienize your Mind
AREA52 FREE PRIORITY SHIPPING ON ORDERS OVER 110$ A52 FREE PRIORITY SHIPPING OVER 110$ A52 FREE PRIORITY SHIPPING OVER 110$ Alienize your Mind
Feel the Buzz…
We're the first to admit, delta 8 THC doesn't taste great on its own, which is why we prefer to mix it with terpene-infused oils or gummies.
We've upped the ante with these Δ8-rich honey sticks.
We use fresh manuka honey produced in the lush rainforests of New Zealand and infuse it with 15 mg of our top-shelf delta 8 THC distillate.
But we should probably warn you — dig too deep into this honey jar, and you'll go from feeling like Winnie the Pooh to E.T.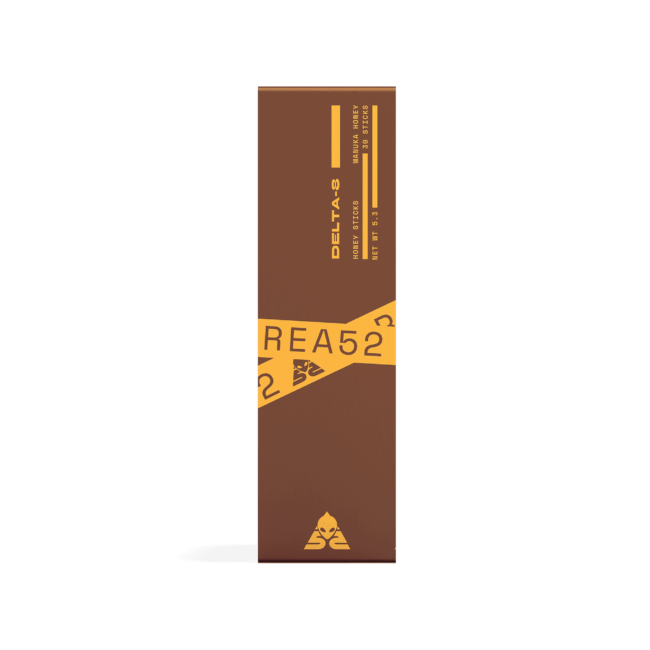 What is Delta 8 THC?
Delta 8 THC is our favorite THC-analog. It's the more chilled-out cousin of conventional THC. In fact, if THC and CBD had a baby, it would probably be like delta 8 THC. It's smooth, mellow, and centered. Start with half a stick of honey for this effect.
If you prefer to defy the laws of special relativity, take the whole stick and try holding it under the tongue for a minute or two before you swallow. The delta 8 will diffuse directly into your bloodstream through a network of tiny capillaries under the base of your tongue.
High doses of delta 8 THC has a lucidity to it that goes unmatched by conventional THC.
Why Choose Area 52?
We take the quality of our products seriously. Our philosophy is to keep our potency levels high and the ingredients list short.
These honey sticks contain nothing but pure manuka honey and concentrated delta 8 THC.
Hemp-Derived ​​Δ8
All our hemp is derived entirely from the hemp plant (Cannabis sativa) and contains well below the legal limit of 0.3% Δ9 THC. This honey is compliant as per the 2018 Farm Bill.
Real Manuka Honey
Nobody's debating the superiority of manuka honey. It's only available from Australia and New Zealand where the manuka tree grows (Leptospermum scoparium). Bees meticulously collect nectar from this medicinal bush to prepare what can only be referred to as "liquid gold" once they're back at the hive.
Independent Testing
The quality of our products is top priority — but don't take our word for it, see for yourself. We send a sample from every batch to a certified testing facility for proof of quality. All test results are available on our CoA testing page.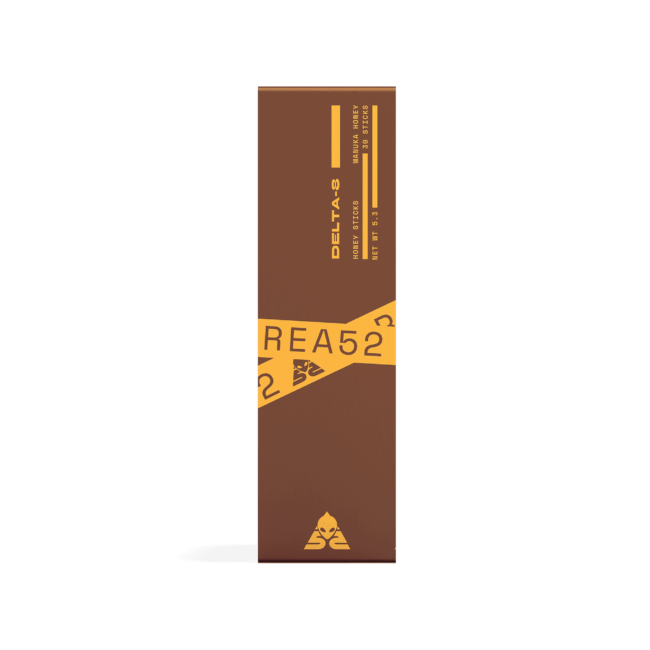 How to Use Area 52
Δ8 THC Honey Sticks
There's no need to overcomplicate it — using delta 8 THC honey follows the same rules as any honey product.
Each pack comes with 5X Δ8-infused honey sticks (15 mg each). The Fastest method is to bite into one end of the tube and squeeze the contents directly into your mouth.
You can also add it to a cup of tea or coffee. Cut or bite into one end of the tube and drop it into your cup (cut end first). As the honey is heated by the hot liquid, it starts to dissolve into the drink. Give it a stir and prepare for blast-off.
Can I Vape
Δ8 Honey?
If you're like us and try to shove anything you can into your trusty vape pen and want to vape some of this delicious golden nectar — think again. Honey doesn't vaporize. I repeat. Do not put honey in your vape.
You might feel high, but it'll be the result of your lost brain cells from the harmful byproducts of superheated honey — rather than the delta 8 THC itself.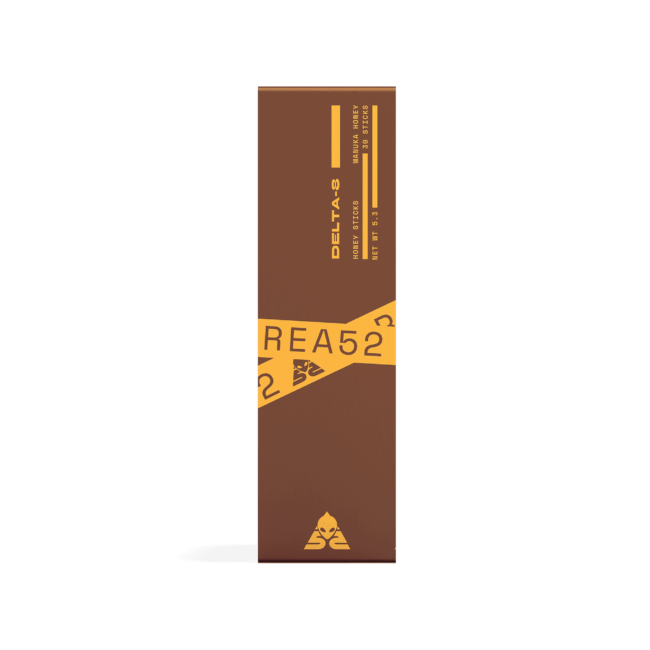 Alienize Your Mind With Craft Δ8
For the sake of maintaining the quality inherent to craft cannabis extraction, our production capacity is capped.
Our products sell out quickly — snag some while you can!