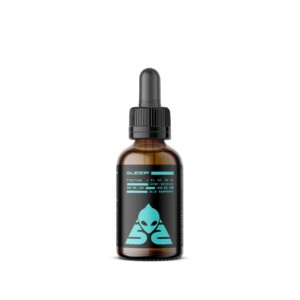 Add to Cart
AREA 52 FREE PRIORITY SHIPPING ON ORDERS OVER 110$ A52 FREE PRIORITY SHIPPING OVER 110$ A52 FREE PRIORITY SHIPPING OVER 110$ Alienize Your Mind
AREA 52 FREE PRIORITY SHIPPING ON ORDERS OVER 110$ A52 FREE PRIORITY SHIPPING OVER 110$ A52 FREE PRIORITY SHIPPING OVER 110$ Alienize Your Mind
AREA 52 FREE PRIORITY SHIPPING ON ORDERS OVER 110$ A52 FREE PRIORITY SHIPPING OVER 110$ A52 FREE PRIORITY SHIPPING OVER 110$ Alienize Your Mind
AREA 52 FREE PRIORITY SHIPPING ON ORDERS OVER 110$ A52 FREE PRIORITY SHIPPING OVER 110$ A52 FREE PRIORITY SHIPPING OVER 110$ Alienize Your Mind
AREA 52 FREE PRIORITY SHIPPING ON ORDERS OVER 110$ A52 FREE PRIORITY SHIPPING OVER 110$ A52 FREE PRIORITY SHIPPING OVER 110$ Alienize Your Mind
We've designed this formula with the philosophy that a good night's rest requires more than simply counting the time spent on the pillow each night. An equal effort should be applied to improving the quality of one's sleep.
This is why we've balanced the Area 52 Sleep Tincture with a blend of ingredients that help us doze off more quickly as well as support longer REM cycles and deeper sleep.
Why Sleep is So Important
The average adult needs 7–9 hours of sleep per night — any less can result in reduced executive functioning (memory, attention span, reflexes, and critical thinking).
Sleep is the body's opportunity to recharge and enables a group of cells in the brain called neuroglia to perform critically important routine maintenance on the brain and nervous system.
The restorative nature of sleep depends on our capacity for dreaming as well — which can only occur while we're in deep REM sleep. 
Dreams help us consolidate memories, reflect unconscious fears and desires, construct new mental schema, and process emotions.
When you sleep longer, your body feels better. When you sleep more deeply, your mind feels better.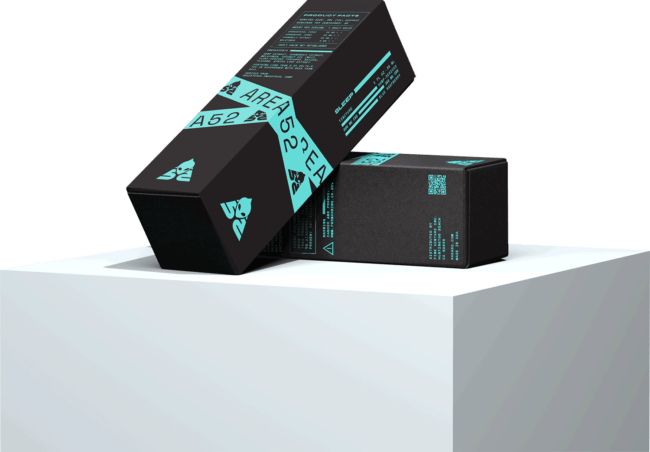 What's in the Sleep Tincture?
Each 1 oz (30 mL) bottle packs a combined blend of 1200 mg hemp extract with another 1200 mg chamomile extract and 150 mg of concentrated melatonin.
Each ingredient works synergistically with the next for maximum sleep-supportive benefits:
CBN (Cannabinol)
CBN is a naturally occurring cannabinoid most commonly used to facilitate sleep and relaxation.
Those classic "couch-lock" strains you might have used owe at least some of this effect to CBN, which has a strong affinity for the CB1 receptors found throughout the brain and spinal cord.
CBN can cause drowsiness, which is why we've cut it with a 3X blend of CBD. This ratio preserves the sleep-supportive qualities of CBN without the drowsy side effects.
CBD (Cannabidiol)
CBD is, hands down, the most versatile cannabinoid discovered to date. Its main role in this Sleep Tincture is to soothe the "busyness" in our minds that prevent us from tapping out for the night.
This cannabinoid also has a knack for blocking the physical discomfort that can pull us out of deep sleep as we move around during the night.
Melatonin
Melatonin is our mind's primary lobbyist for sleep. It works in direct opposition to cortisol, which is the body's natural stress hormone. Normally, when the sun goes down, our melatonin levels rise — preparing us for sleep. However, in today's world filled with computer screens, social media, and endless stimulation, cortisol blocks melatonin from reaching the level needed for us to feel tired when it comes time for bed.
Chamomile Extract
Chamomile contains an amalgamation of sleep-supportive molecules such as chamazulene and alpha-bisabolol. Both of these useful ingredients support the activity of GABA, which is the primary inhibitory neurotransmitter in the brain.
GABA is important for reducing the frequency of our brainwaves from alpha and beta waves present during waking consciousness towards theta waves (where dreams occur) and eventually delta waves (deep, dreamless sleep).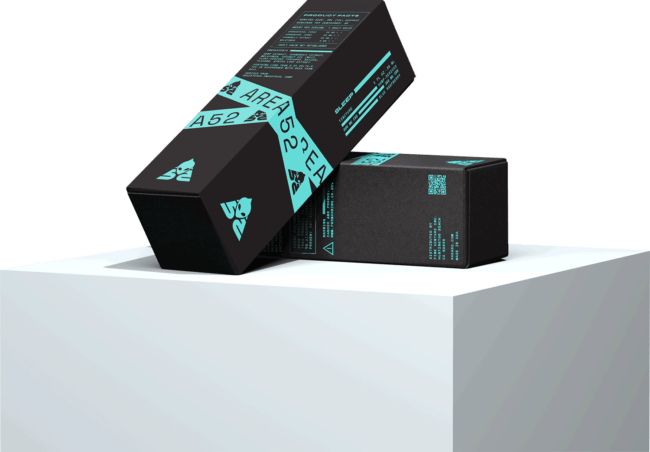 Area 52 Sleep Tincture FAQs
How Much Area 52 Sleep Tincture Should I Take?
A single serving of our sleep tincture is one full dropper. This is equal to 1 mL of oil, or approximately 30 drops.
One serving delivers 30 mg CBD, 10 mg CBN, 50 mg chamomile extract, and 5 mg melatonin.
Will This Tincture Make Me High?
No, the Area 52 Sleep Tincture contains non-psychoactive cannabinoids and herbal extracts. Nothing in this blend has psychoactive effects.
Will the Area 52 Sleep Tincture Affect My Dreams?
The purpose of this sleep tincture is to help you get to sleep faster and reach the deeper levels of sleep more quickly. Since dreaming takes place in deep sleep, this tincture could affect the amount of time you spend dreaming — and thus increase the frequency and vividness of your dreams.
What Else Can I Do to Improve My Sleep?
Our sleep tincture is a great first step to taking control of your sleep, but there's more you can be doing alongside to experience even greater benefit:
Establish a consistent bedtime routine and stick to it
Reduce the thermostat in your room at bedtime
Clean your sheets often
Avoid caffeine or alcohol in the evenings
Avoid phone, computer, or TV screens at least 1 hour before bed
Exercise during the day
Where Will Area 52 Ship?
We're currently shipping these sleep tinctures to all 50 states. However, some states are seeking to ban hemp-derived products, and laws change quickly.
All ingredients in this tincture are made from federally-approved US industrial hemp and are entirely non-psychoactive.
WHAT OUR CUSTOMERS LOVE ABOUT THIS TINCTURE